Central Filled Soft Candy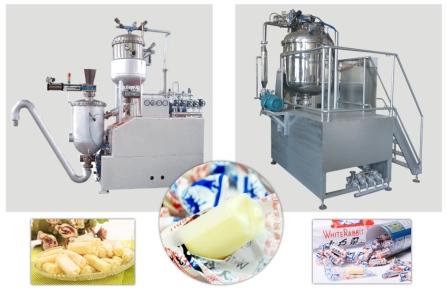 Function:
It can be used to manufacture soft-milk candy, central-filling soft milk candy, toffee candy.
General Introduction:
QH300 central-filling soft-milk candy producing line is one of the main products of QINHUI MACHINERY. It was introduced and developed according to the demands of the customer that are tasty, functional, colorful, nutritional, etc,. This soft-milk production line can reach the advanced technology in appearance and performance all over the world.
Main Parameters:

Items

Model

QH300

Production Capacity

Output

300kgs/h

Rated Output Speed

1000pcs/min

Max. Weight of the Candy

Shell: 7g(max) central filling: 2g(max)

Steam Requirement

Steam Pressure 0.5-0.7MPa

Consumption 250-400kgs/h

Conditions Needed for Cooling System

Room Temperature 20-25°C

Humidity 55%

Total Electric Power

24Kw/380V

Length of the Whole Plant

16m

Gross Weight(approx.)

Appro×8000kgs